It might be thrilling and a little daunting to embark on the huge journey of buying your first superyacht. It's a challenging task that calls for a keen eye, in-depth knowledge, and careful consideration of many factors. By guiding you through this amazing journey and outlining the crucial considerations to make as the owner of one of the luxurious superyachts available, this article aims to offer you invaluable perspective.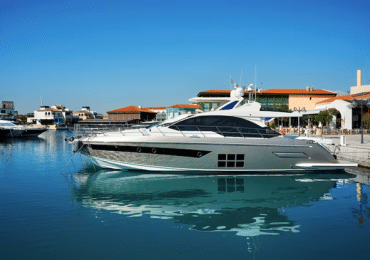 Understanding Your Needs
When you're thinking about buying a superyacht, the first step is to be clear about why you want one and what you'll use it for. Are you getting it for family vacations or for throwing big parties? Understanding your intentions will help you choose the right yacht that suits your needs. Whether you're looking for peaceful getaways with family or planning to host grand events, your reasons for buying a yacht will guide your choice.
Picking the Right Type of Superyacht
Luxurious superyachts come in various types to cater to different preferences and purposes.
Motor Yachts: The speed and luxury of these ships are well-known. They are powered by engines and offer a smooth and comfortable ride. Motor yachts often have spacious interiors, large deck areas, and all the amenities for a lavish experience on the water.
Sailing Yachts: Sailing superyachts rely on the wind for propulsion. They provide a more adventurous and eco-friendly sailing experience. These yachts can vary in size and design, from classic sailing vessels to high-tech modern ones.
Explorer Yachts: Explorer yachts are built to venture into remote and challenging waters. They are equipped for long journeys and often come with features like ice-class hulls, helicopters, and submersibles. They are ideal for those who want to explore off-the-beaten-path destinations.
Catamarans: Catamarans have two hulls, providing stability and a spacious deck area. They are known for their comfort and are popular for charter vacations. Catamarans come in both sailing and motorized versions.
Trawlers: Trawler yachts are designed for long-distance cruising. They are known for their fuel efficiency and comfortable, long-range voyages. Trawlers typically have a classic look and a focus on practicality.
Expedition Yachts: Similar to explorer yachts, expedition yachts are built for adventure and exploration. They are rugged and capable of handling extreme conditions while providing luxurious amenities for extended trips.
Classic Yachts: Classic yachts have timeless designs and often offer a nostalgic experience. They may be restored vintage vessels or newly built yachts with a classic aesthetic.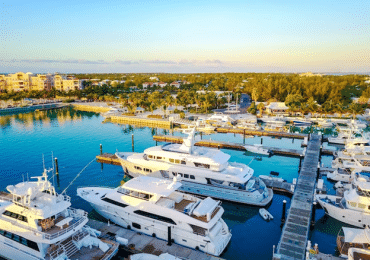 Mega Yachts: Mega yachts are among the largest and most opulent vessels afloat. They often feature multiple decks, swimming pools, helipads, and lavish interiors. Mega yachts are the epitome of luxury and can accommodate large groups of guests.
Performance Yachts: Performance yachts are designed for speed and agility. They are favored by those who enjoy competitive sailing or want a thrilling experience on the water.
Each type of superyacht has its unique features and advantages, allowing yacht enthusiasts to choose the one that best suits their preferences, whether it's for luxury, adventure, fishing, or exploration.
Size and Layout of the Superyacht
Size and layout are also fundamental considerations. Small-sized yachts are easier to navigate and cost less for maintenance, while large ones have more space for luxury amenities. Moreover, consider the interior layout as it determines the cabin arrangements, guest accommodations, entertainment areas and crew quarters.
Consider Long Term Costs
Owning a superyacht involves more than just the initial purchase price. From fuelling, docking fees, maintenance, insurance to crew salaries, the ongoing costs can quickly add up. Therefore, it's crucial to understand the long-term costs involved in owning a superyacht and to plan your budget accordingly.
Buy from Reputed Vendors
It's essential to buy superyachts from reputable vendors to ensure the yacht's quality and legality. Buying a superyacht is a significant investment, therefore it's necessary to ensure that you're purchasing from a trustworthy source, like Simpson superyachts which is known for its luxurious superyachts available in the market.
Hire A Broker and Lawyer
Buying a superyacht is a complex process that includes understanding complex legal agreements, taxes and registration rules. Hiring a professional broker and lawyer enables you to navigate through the buying process efficiently. They can provide expert advice on pricing, condition and negotiation process while ensuring all paperwork is legally correct.
Sea Trial and Survey
Before finalizing the purchase, it's advisable to conduct a sea trial and survey. A sea trial gives you a chance to test the yacht's performance, while a survey highlights any structural or mechanical issues that may need addressing. It's a necessary step to verify that the yacht is in the condition as advertised.
Final Thoughts
Investing in a superyacht requires careful planning and understanding of all the involved elements to ensure your journey into yacht ownership is smooth and enjoyable. By thoroughly considering the factors discussed in this article, potential owners can make an informed decision while buying their first superyacht.
Being the owner of a superyacht often stands as a pinnacle of wealth and success, but it is crucial to remember that it brings along considerable responsibility. So, prepare well, take advice from professionals, and you are ready to enjoy the unparalleled freedom and luxury that comes with owning a superyacht.