Most Popular Workout Programs For Everyone
Most Popular Workout Programs: Remember that New Year's resolution you made to drop some weight and become more fit? Well, tons of other people made that resolution as well, and turned to the Internet to hunt down workouts that would help kick off a year of fitness.
Setting out on a new journey to fitness can be daunting. There is an endless amount of information out there regarding the most popular workout programs. So where do you begin? The truth is, fitness programs are not one size fits all.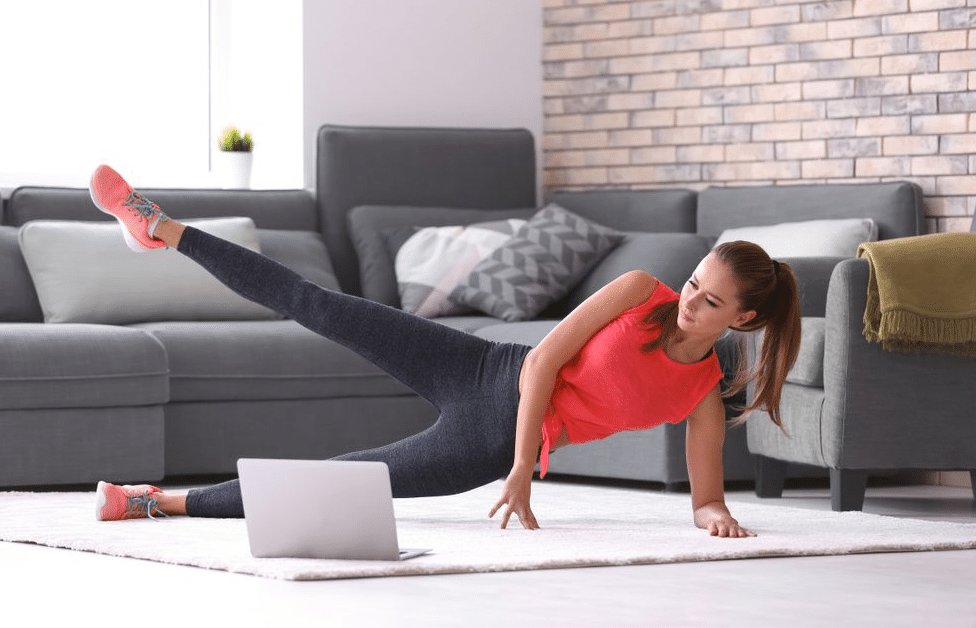 Each program is designed with different goals in mind. Certain programs may emphasize strength, where others focus more on cardiovascular training. Workout programsOthers still may look to improve balance or flexibility. Time is another component of many popular fitness programs. This includes time for the workouts themselves.
People are looking for way to train — searches for gyms like "Bally Total Fitness" and "Equinox" jumped over 100%. They're also seeking the most accommodating schedules, with the phrase "24 hour fitness schedule" spiking by 280%. Cleansing is also in, with the phrase "juice cleanse" surging a whopping 405%.
Programs
LiveFit
Jamie Eason has spent years showing people of all ages and genders how to get into the best shape of their lives! She draws on her experience and understands that not everybody is the same. This workout program is best for anyone looking for a guiding hand in the right direction.
Goal: Transform your body
Length: 12 weeks
Fitness Level: Anyone
Shortcut To Size
Meet Jim Stoppani, PhD. As a researcher who's devoted his career to the nuances of muscle-building, Dr. Stoppani's the right person to listen to if you're looking to put on more size. With the right work, diet, intensity, and this workout program, you'll build maximum muscle.
Goal: Gain weight and build muscle
Length: 12 weeks
Fitness Level: Novice to intermediate
CrossFit
Unless you've been living under a rock for several years, you have at least heard about CrossFit. CrossFit is not just a fitness program but is touted as more of a lifestyle. CrossFit is a popular workout program that includes different workouts every day. You will see these abbreviated as "WOD" or Workout of the Day.
Best Workout Programs For Men
What's so special about this workout routine for men?
Beginner full body workout routine
Day 1: Chest, Back, Shoulders, Legs, Biceps, Triceps
Day 2: Legs, Triceps, Biceps, Chest, Back, Shoulder
Day 3: Shoulders, Back, Chest, Legs, Triceps, Biceps
Intermediate workout for men
Day 1: Chest, Shoulders and Triceps
Day 2: Back and Biceps
Day 3: Legs
Day 4: Shoulders, chest, and Triceps
Day 5: Back and Bis
Advanced Workout Routine For Men
Day 1: Chest & Back
Day 2: Legs
Day 3: Shoulders & Arms
Day 4: Rest
Day 5: Chest, Shoulders, & Triceps
Day 6: Back & Biceps
Day 7: Legs
Final
Workout Programs At Home
BBG
What it is: A 12-week program of balanced strength and cardio workouts, each 28 minutes long.
What it costs: $48 for the e-book or $20/month for an app membership
Core De Force
What it is: A no-equipment, 30-day cardio program based on mixed martial arts like boxing, kickboxing, and Muay Thai. What it costs: $60 for the DVDs, or you can join Beachbody On Demand ($39 for three months, $59 for six months, or $99 for 12 months) for access to this and other Beachbody exercise programs.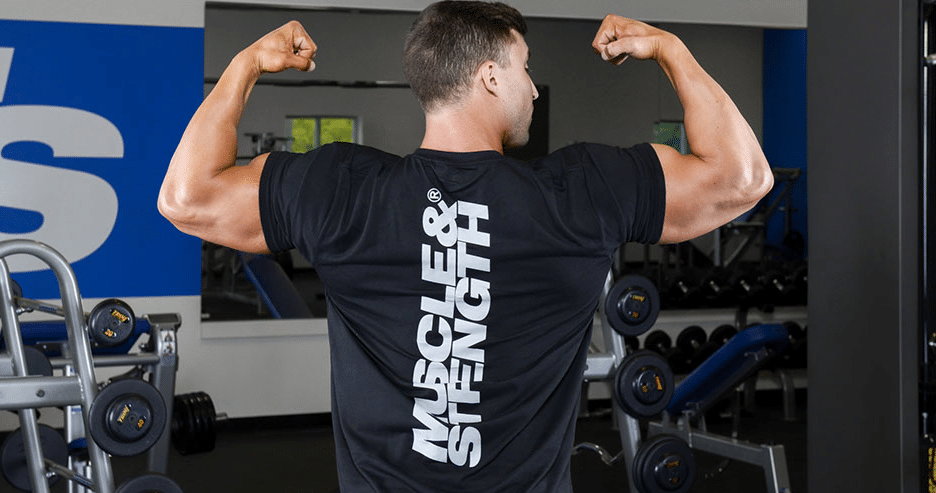 Fit Girl's Guide 28-Day Jumpstart
What it is: A comprehensive beginner-friendly fitness program that's focused on self-love and community.
What it costs: $35
Physique 57
Price: free for 30 days, then $30 a month
What you'll get: a subscription delivers 24/7 access to workouts from the popular barre studio. Sort through the collection of videos based on time (from 10 to 57 minutes) and workout type (cardio, restorative and strength training are your options here).
Peloton
Price: free for 14 days, then $5.99 a week or $12.99 a month
What you'll get: Like cycling? This one's for you: The Peloton app stockpiles over 3,000 on-demand classes and streams live ones daily from its New York City studio, so you can tap into an in-class experience from whatever stationary bike you have access to.
Workout Programs For Beginners
Make The Gym Your Habit
In his phenomenal book "The Power of Habit: Why We Do What We Do In Life and Business," Charles Duhigg dedicates an entire chapter to what he labels the "habit loop." Without giving away any spoilers—I'm not kidding, it's a book that will melt your brain, and you should read it—Duhigg explains that one of the most fail-proof ways to create a habit is to preface the behavior you want to reinforce with a cue.
Be Consistent In Your Training
I don't marry myself to particular weightlifting modalities or principles. Massive numbers of people out there have different goals, needs, injury histories, experience, and equipment access. What works for one person won't always work the same way for the next.
Split Decision
You're only a week into the program, yet you'll begin to train different bodyparts on different days with a two-day training split (meaning the entire body is trained over the course of two days, rather than one as in the first week). You'll train a total of four days this week; the split includes two upper-body days (Monday and Thursday) and two lower-body days (Tuesday and Friday), and each bodypart is trained twice. Wednesday, Saturday and Sunday will be your recovery days.
Best Workout Programs For Women
Sweat With Kayla
Who she is: Itsines is a 26-year-old personal trainer from Australia who's amassed a casual 7.1 million Instagram followers. What you can get for free: A seven-day trial of the Sweat With Kayla app. What you can purchase: After the trial is up, your card will be charged $19.99 per month.
Tone It Up
Who they are: Karena Dawn and Katrina Scott, both certified trainers, founded Tone It Up, which has over 1 million followers on Instagram. Their brand has expanded beyond workout programs to lifestyle content, activewear, and nutritional products.
What Is The Most Popular Exercise?
National Search Results: Here are the Top 14 Exercise Activities in the United States. Yoga is by far the most popular activity in the United States with 361,860 related keyword searches per month (according to Google AdWords.)
What's The Best At Home Workout Program?
Best Overall: Beachbody 21 Day Fix Workout Program.
Best for Men: X-TrainFit RIPT90.
Best for Women: Beachbody Chalene Johnson's PiYo Base Kit.
Best for Women Runner-Up: Zumba Exhilarate Body Shaping System DVD Set.
Best High-Intensity: Beachbody INSANITY Base Kit.
What Are The Best Beachbody Workouts?
Best Overall: 21 Day Fix. Courtesy of Amazon.
Best for Low Impact: PiYo. Buy on AmazonBuy on Beachbody.com.
Best for Dancing: Country Heat.
Best for Yoga: 3 Week Yoga Retreat.
Best for Cardio: Cize.
Best for Burning Fat: P90X3.
Best for Beginners: Slim in 6.
Best for Building Muscle: Body Beast.
What Is The Best Workout Schedule To Build Muscle?
Bench Press. 3 sets of 6-8 reps. 2-3 minutes rest between sets.
Rows. 3 sets of 6-8 reps.
Incline Dumbbell Press. 3 sets of 8-10 reps.
Lat Pull-Downs. 3 sets of 8-10 reps.
Lateral Raises. 2 sets of 10-15 reps.
Triceps Pushdowns. 3 sets of 10-12 reps.
Dumbbell Curls. 2 sets of 12-15 reps.